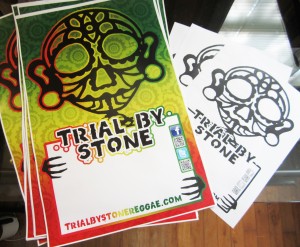 These are tour posters we did for an awesome reggae rock band called, TRIAL BY STONE, so the blank spots are to be filled in later with specifics for each individual event/concert. VENUES love getting them.
STOP trying to put together something yourself and actually STEP UP your marketing game = SO SOUR DESIGNS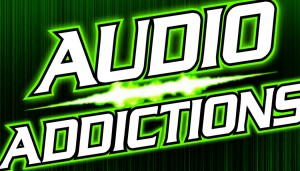 Check out these new business cards I designed for Audio Addictions. These were actually a redesign of their logo and old business cards that they lost the files to. They also paid another designer much more than I charged them and weren't satisfied with the results.
We were happy to hear they ended up coming out better than the originals!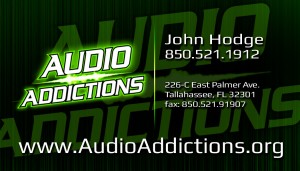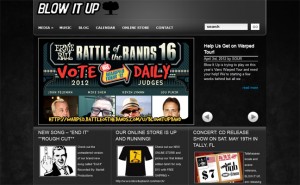 Check out this customized wordpress website we did for the band, BLOW IT UP
See the full website here = www.blowitupband.com
Read the rest of this entry »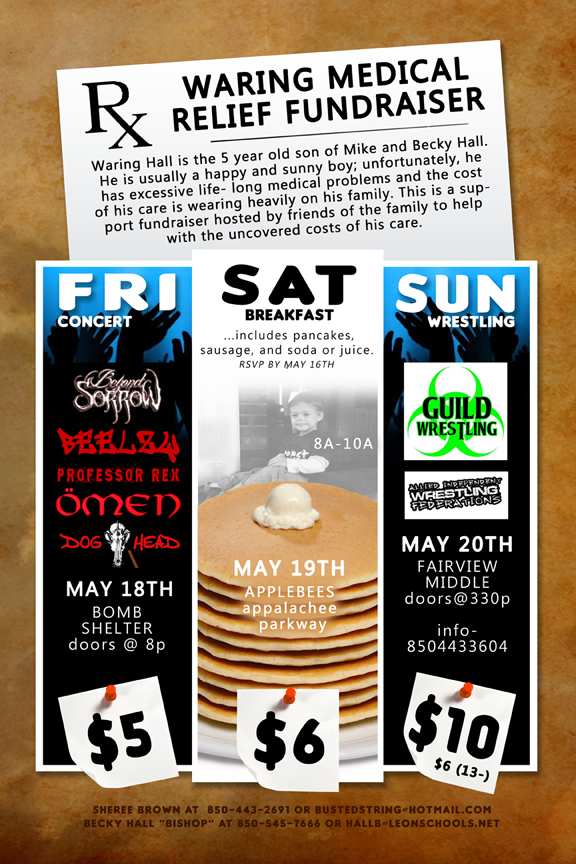 Flyer design we did for a special 3 Day, 3 Event fundraiser for the family of 5 year old Waring Hall. Proceeds to go helping relieve some of the burden from major health bills due to Waring's medical problems.
Join the Facebook Event Page HERE and come support if you'll be in the Tallahasee Area on May 18-20th!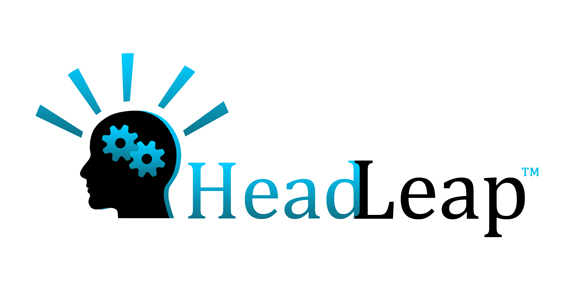 Design I created in a logo competition online by a company called HeadLeap. Winner gets some BIG Bucks so wish me luck! Also please take a second to "like" my page on the site HERE